This is a guide to the Cryo Hypostasis boss in the game Genshin Impact. Know more about its basic information, item drops, attack patterns, and recommended characters to use!

Cryo Hypostasis
Required Resin
40
Adventurer Handbook Description
Code name: Daleth. A high-purity Cryo entity. Research suggests that there are subtle differences between elemental hypostases and other elemental life forms in terms of their physical composition. Perhaps these differences can account for their high level of homeostasis and their almost mechanical movements.
Locations
Entombed City - Outskirts, Mondstadt
The Cryo Hypostasis is a boss enemy in Genshin Impact. Similar to other Hypostases enemies, this is an Elemental Being that will add more challenge in the game!
The Cryo Hypostasis is a new boss in Update 1.5, which releases on April 28, 2021.
The Cryo Hypostasis' weakness is its core, which is vulnerable after every attack. Use Pyro and Electro skills to deal massive damage quickly.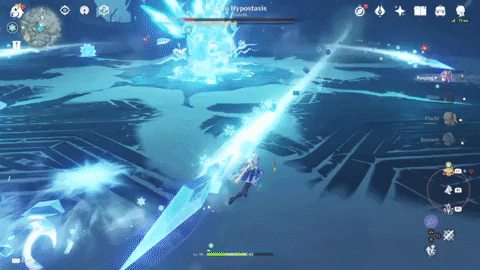 To beat the Hypostasis for good, you need to attack the Frostfruits it drops using charged attacks. This will propel the Frostfruits forward and damage the Cryo Shield. After breaking the Cryo Shield, you can now deal damage and finish it off.
The following are the best recommended characters to use for the Cryo Hypostasis.
When building your party, it is recommended to choose 1 DPS, then either 2 Sub-DPS and 1 Support or 1 Sub-DPS and 2 Support, depending on what characters you have available and built.
Attacking the Cryo Hypostasis using Pyro characters allows you to deal Melt, which deals massive damage.
The Cryo Hypostasis has a wide variety of fast and accurate projectile attacks that deal high DMG. This is why it's important to bring one character that can generate shields like Noelle.
Pryo Resonance gives your party a 25% ATK boost, which helps you deal more overall DMG. This makes bringing two Pyro Characters in your party an effective way to beat the Cryo Hypostasis easily.
The Cryo Hypostasis can launch a variety of high DMG projectile attacks. To prevent taking any damage, using characters like Zhongli and Xinyan will protect you throughout.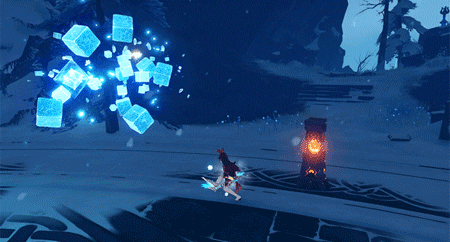 Similar to other Hypostases, the Cryo Hypostasis has its own version of the Clap Attack. Avoid the attack to be able to deal damage on the vulnerable Hypostasis Core.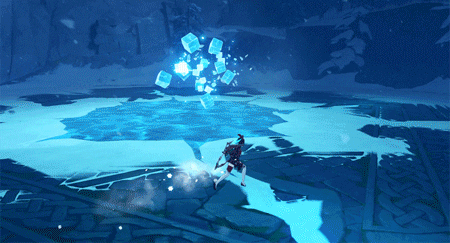 The Cryo Hypostasis launches a ring of icicles in the surrounding area. This has a wide range, so keep your distance when it attacks.
Another attack that's similar to other Hypostases, the Cryo Hypostasis also has a Cryo Barrage Attack, which can attack you from a distance. Keep moving around to avoid the shards.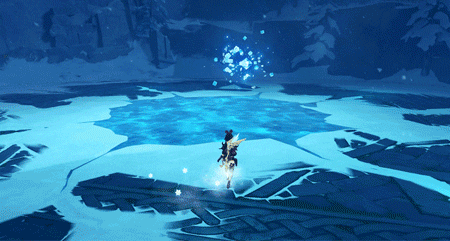 The Cryo Hypostasis creates a series of spikes around it, trapping players and stunning them. Keep in mind the marks on the ground that appear, as these are place where the spikes will appear.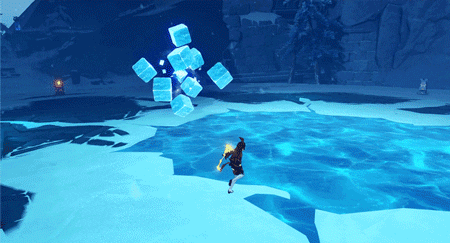 The Cryo Hypostasis forms a spiked ice wheel that will rapidly charge and deal damage to anyone on its path. Keep your distance and avoid the wheel to prevent taking huge damage.
| Drop | Level |
| --- | --- |
| Shivada Jade Fragment | Lv. 40+ |
| Shivada Jade Sliver | Any Lv. |
| Shivada Jade Chunk | Lv. 60+ |
| Shivada Jade Gemstone | Lv. 75+ |
| Crystalline Bloom | Lv. 30+ |