Azhdaha is a boss enemy in Genshin Impact Version 1.5. Know more about its basic information, item drops, attack patterns, and recommended characters to use!
Azhdaha
Required Resin

30/60

Reset Time
Every Monday, 4:00 AM Server Time.
Locations
Mt. Hulao, Liyue
Completion Rewards

Adventure EXP

300

---

Mora

---

Companionship EXP
Azhdaha can be unlocked as a weekly boss after completing Zhongli's Historia Antiqua Act II:No Mere Stone Story Quest.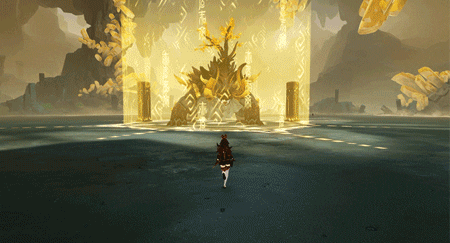 Azhdaha is an upcoming new boss in Update 1.5, which releases on April 28, 2021.
Similar to the Primo Geovishap, Azhdaha can change into different elements. Make sure you have a team that can handle this fight and counter each element.
The Domain Door to access the Azhdaha Boss Fight shows colored signs of what element Azhdaha will be using in the boss fight.
Azhdaha can deal a lot of damage and destroy your party if you're not ready. To counter this, make sure you have at least one character that can generate Shields.
Most of Azhdaha's attacks involve signs that can be seen on the ground. You can use those signs to indicate where you should avoid stepping so you will not get hit.
If you see a warning that Azhdaha is about to absorb energy, it means it will move on to its next phase.
It also means he will do multiple unblockable attacks surrounding him. To avoid this, stay far away from him when you see the warning so the attack won't reach you.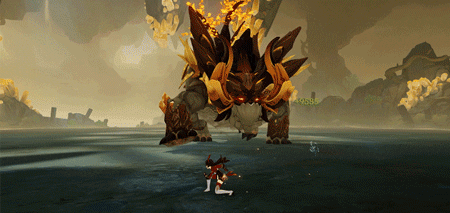 Similar to the Primo Geovishap, Azhdaha has a burrow attack that prevents it from getting damaged, while still be able to attack the player. It's best to keep track of Azhdaha's movement on the ground to avoid the attack.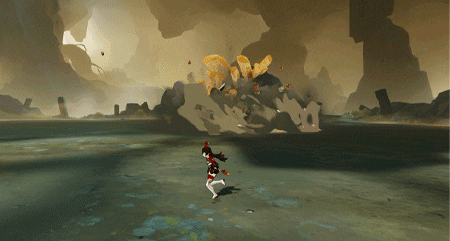 The second variation of the Burrow Attack allows Azhdaha to charge at the player while underground. Make sure to dodge in time to avoid taking too much damage!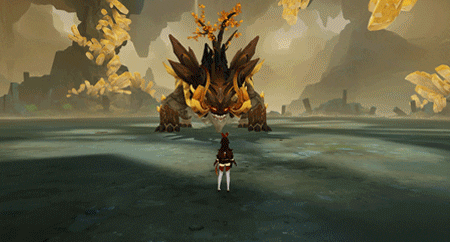 Azhdaha unleashes a series of exploding Geo Rock Pillars, dealing AoE DMG. The pillars have a marker on the ground before they drop, so keep an eye on that to avoid them.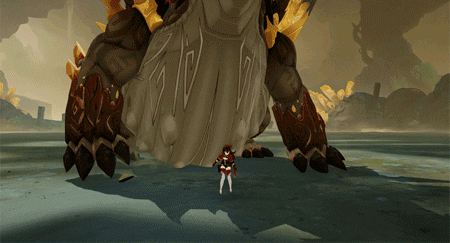 Azhdaha goes up in the air and drops down, dealing AoE DMG. This has a huge range, so keeping your distance is important to avoid this attack.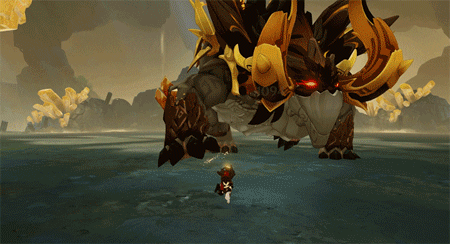 Another AoE attack, Azhdaha stomps on the ground, creating multiple shockwaves. Once again, keep your distance, as this can stun your character.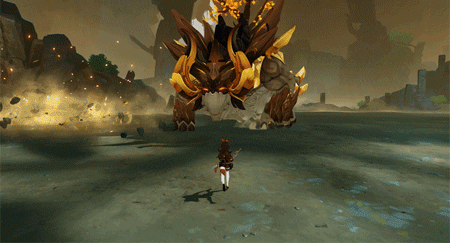 Azhdaha rushes to the player during this attack. Timely dodges will help you avoid this attack and prevent you from getting crushed.
This ranged attack allows Azhdaha to damage you from a distance and knock you back. Always be wary when it raises its head to be ready to avoid it.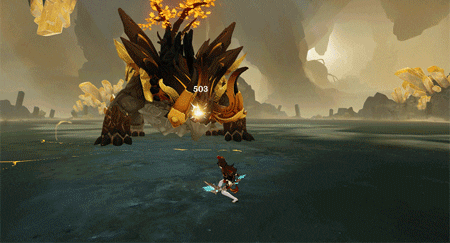 This wide-ranged AoE attack deals massive damage. Be sure to stay as far away as possible form this attack, as this can knock your characters out!
| | |
| --- | --- |
| Dragon Lord's Crown | |
| Bloodjade Branch | |
| Gilded Scale | |