This is a guide to beating the Captain Serrano in Salvation in the game Outriders. This article provides information on Captain Serrano, as well as tested strategies for beating them.
Those among the Insurgents who display unique Altered-like abilities are promoted to Captain and given command of a platoon of soldiers.
Captain Serrano is technically an Elite, but is the strongest enemy in Salvation which is why we will regard him as the Boss in that quest.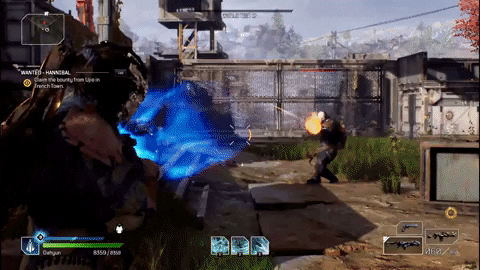 Before you finish that last Rifleman, plan out your strategies because the moment he dies, Captain Serrano enters the fray.

As soon as Captain Serrano emerges, all backup troops will emerge also. Most Riflemen will take a position and stay there. But Cutthroats and Breachers will go after you. Use this to your advantage. Isolate Cutthroats and Breachers before picking off the Riflemen.

Unlike the Juggernaut Captain, Captain is a lot more agile. Rather than running around for cover, close the gap and flank his sides. His pump action shotgun has a window where you can roll to the side just before he can shoot.