This is a guide to quickly Leveling Up in the game OUTRIDERS. To learn more about how and where you can farm for EXP points and Level Up faster, read on.
| Game Version | Max Level |
| --- | --- |
| Demo | 7 |
| Full Game | 30 |
The max level that any player can reach in the Outriders Demo is capped at Level 7.
The max level that a player can reach in the full game is capped at Level 30.

The best way to quickly farm for EXP points is to set the World Tier to the highest available tier. Before starting any campaign, make sure that Auto Set Highest Available Tier is set to ON.

The highest World Tier in the Outriders Demo capped at World Tier 5 but, the full-game contains 15 World Tiers. We recommend that you always play in the highest tier available because higher Tiers yield more EXP for every enemy killed.
Alternatively, players and squad leaders can set the World Tier at any given point in the game by opening the Menu.
The Outriders Walkthrough Team has a treat for you. The team has found a particular Story Point that yields 1650 EXP Points regardless of the World Tier you play it in. The only aspect subject to variable change is the level of Item Drops.
Enlarge
---
Choose the first Story Point of Forest Enclave
Enlarge
---
Set to World Tier 1.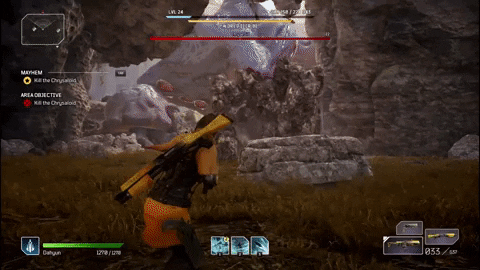 ---
As soon as the battle starts, go to this position.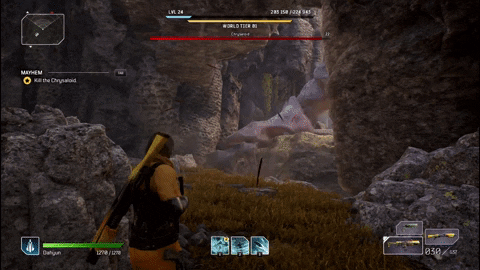 ---
This is a blind spot for the Chrysaloid's breath attack.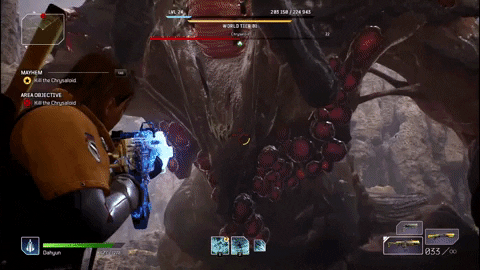 ---
Once you enter the second round, aim for the heart for maximum carnage.

---
Collect the fruits of your labor, and repeat.
Generally speaking, players can farm in any part of the Outriders. However, certain side quests offer more EXP points due to the sheer number of enemies you face. An example of such an Early-Game EXP farming side quest is Payback.
Enlarge
---
Go to Crossroads, travel using the Explorer Flag.
Enlarge
---
Alternatively, you can reach Crossroads by going through the frontlines.
Enlarge
---
Talk to Audrey Storm to replay the quest.
Enlarge
---
Enter the 'Payback' Area.
Enlarge
---
Make your way up the hill.
Enlarge
---
Take out Reiner's men in his bunker.
Enlarge
---
Eliminate Reiner and talk to Audrey again to replay side quest.
Beginner's Guide: Tips and Tricks