This is a guide to beating the Skirmisher Warlord in Echoes in the game Outriders. This article provides information on Skirmisher Warlord, as well as tested strategies for beating them.

These Ferals have asserted dominance over their tribes with their superior skill in manipulating Anomaly energy, using it both offensively and defensively. The Warlords lead their kind into battle, inspiring even more fury in their ranks.
Compared to the Warlord that ambushed you in Beyond, the Skirmisher Warlord is a slightly weaker variant. This Feral is easier to beat because of the layout of the battlefield.
Take out as many of the Bulwarks and Warriors as you can before the Skirmisher Warlord emerges. If you are good with a sniper rifle, you can take them out from the hill before they cross the wall.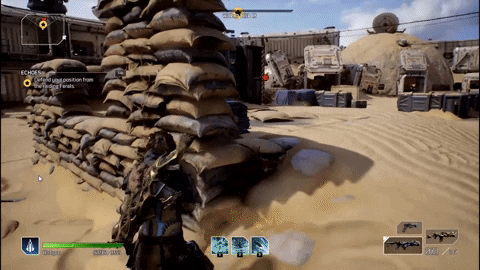 Because of the layout of the battlefield, you can practically play "tag" with the Skirmisher Warlord before you finally kill him. This is, of course, possible only when you've eliminated all other Ferals.