This guide is on Interrupting Attacks and Skills from enemies in the game Outriders. To learn more about how you can interrupt an enemy attack and skill, read on.
Most enemies will either go for short-range Melee attacks or keep their distance, hide behind covers (humanoids only), and attempt to chip away with your Health from afar. This scenario is the case for most grunts.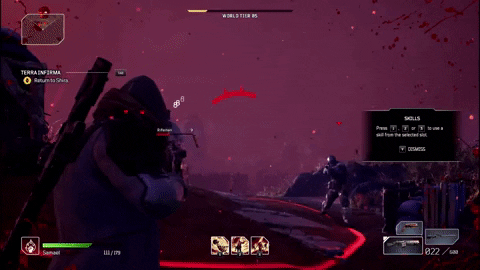 The most effective way to stop their tracks is continuous bullet-fire to either the chest or the head. An alternative would be to use an Immobilize Type Skill like the Pyromancer's Feed the Flames or a Technomancer's Melee Skill.

Some enemies will be a lot stronger and more resistant than your typical grunt. These enemies are called Elites, marked by a Red Skull on the minimap. Sometimes you will encounter a Boss Enemy. These enemies have a lot of HP and can really deal some heavy damage.
Most Elites and Bosses have Anomaly-based Skills like you. The basic way to interrupt their Skills is to use an Interrupt Type Skill of your own. For example, a Pyromancer's Overheat is an Interrupt Type Skill.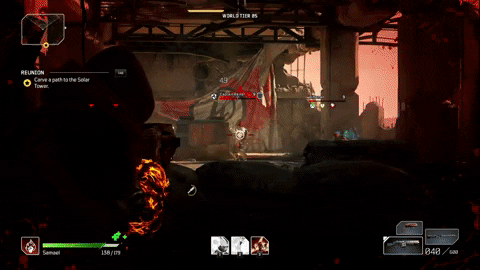 When an Elite is charging up for their Skill Attack, a loading bar will appear above their head. Use an Interrupt Type Skill to cancel out their charge before they finish.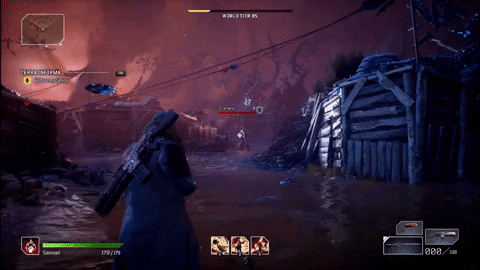 Some Attack Skills can be interrupted even after activation. Use an Interrupt Type Skill before the attack lands on you. Interrupting an Attack Skill post-activation requires timing as some Attack Skills' execution is faster than others.
Note: Not all Attack Skills can be Interrupted once activated.

Lastly, some Elites use Barrier type Skills that shield them from damage. These Skills come with time duration in the form of a loading bar.
While you can wait out until the skill clocks out on its own, a much more aggressive method is to use an Immobilize Type Skill, like Feed the Flames, to hasten the cooldown of the Barrier Skill.
Beginner's Guide: Tips and Tricks